Engineering Consultants and Project Managers
Will Duett has hired outside contractor services with a few outside consultants that have increased the volume of work we can offer, contact Ricky Michael for more information.
Mothball Rigs and Vessels in the Gulf of Mexico and Worldwide
Will Duett is a distributor of Zerust products and services in the offshore Oil and Gas industry. We have begun mothballing rigs and protecting assets on land and in the Gulf.
Go to Zerust Oil and Gas website for more info on this product.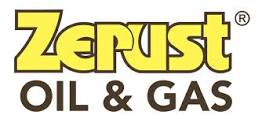 We have received the following certifications:
WBE - Certificate # 2005113415
WOSB - Certificate # W050123
SBE from the City of Houston certificate # 15-6-11428S
WBE from the City of Houston certificate # 15-6-11428
HUB - Certificate # 1264450264800
SBE - from the Port of Houston and TDOT
Contact Ricky Michael at 832-628-1377 for more information.